Top 10 Fun Facts About Egyptian Gods

By

redemirate

• 4 months ago •

96 •

1
Kiersten White's The Chaos of Stars gets up close and personal with the gods of Ancient Egypt—so personal, you'll feel like they're family. For Isadora, they are… and let's just say, you thought your family had problems?
So you and Isadora start out on the same page when you read The Chaos of Stars, here are our top 10 favorite facts about Egyptian mythology.
 
 
 
1.) Ancient Egyptians believed that people were made out of clay on a potter's wheel by the river god Khnum.
2.) Isis—Isadora's mother in The Chaos of Stars—was often depicted wearing a headdress shaped like a throne. We're guessing she doesn't wear it around the house.

Image via Tumblr
 
3.) Isis' sister Nephthys wore even more intense headgear, which included a house and a basket.
4.) Soap operas have nothing on Egyptian myth. Aside from all the trickery, conflict, and murder among the gods, their roles kept changing as time went on—so Isis, for example, went from being Horus' mother to being his wife, then back again.
5.) Anubis, the god of death, was depicted with the head of a jackal. It's believed that jackals became associated with death because they kept trying to dig up bodies from graveyards and eat them.

Source
6.) Ancient Egyptians preserved the bodies of the dead so that the soul could reunite with its body and properly enjoy the afterlife. When preparing a body for mummification, the embalmer would pull the brain out through the nose, using a long metal hook. (Did we say ten fun facts? We might have meant gross facts.)
7.) In one of his roles, the god Thoth served as a mediator between good and evil, order and chaos, or various disagreeing gods. We wish we could keep him around to mediate our family arguments.
8.) Cats were considered sacred in Ancient Egypt. It's possible they haven't forgotten this, and thus expect worship from today's humans…
9.) The name "Anubis" was probably pronounced "Anapa" in ancient Egyptian.
10. Thoth has the best animal avatar: an ibis. That is one sweet beak.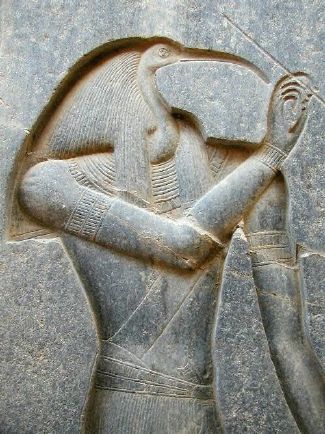 Related Post viewed by other