16 Amazingly Indulgent Pancakes

By

dochuksibeh

• 6 months ago • 133 views • 10 comments
1

Funfetti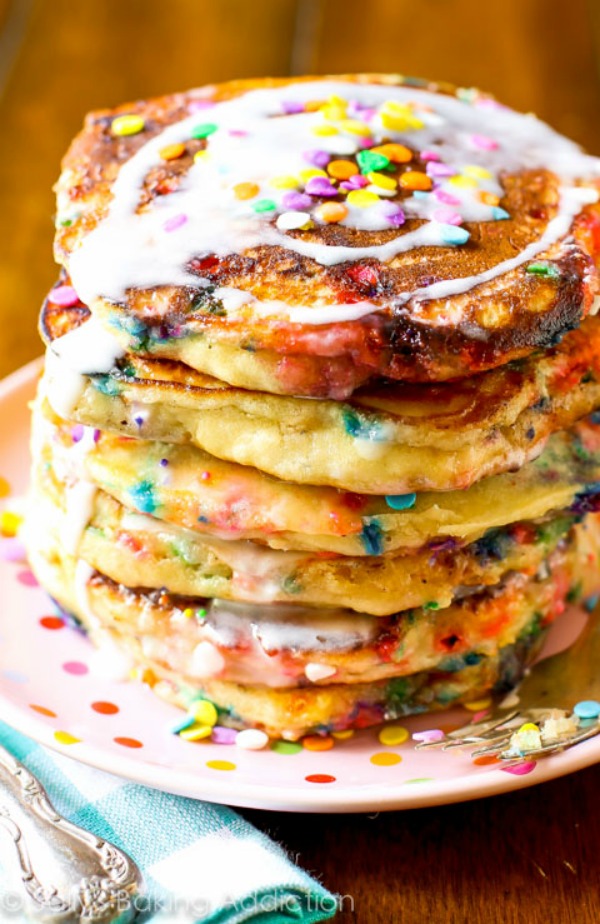 Funfetti is an iconic birthday treat, but why wait until dessert to enjoy this delicious, festive dish? Sally's Baking Addiction takes traditional buttermilk pancakes and makes them taste like cake batter. They even come with sprinkles!
Source
2

Layer Cake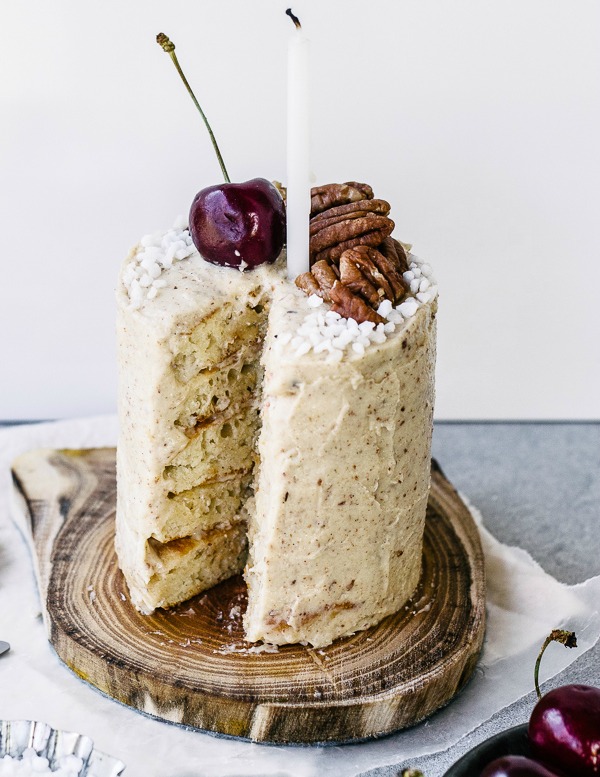 If you're planning on skipping dessert altogether, you can still at least enjoy the "idea" of cake with these pancakes frosted to look like a pretty little layer cake. Top With Cinnamon has a delicious recipe that's presumably at least a little healthier than a real cake covered in buttercream frosting.
Source
3

Cannoli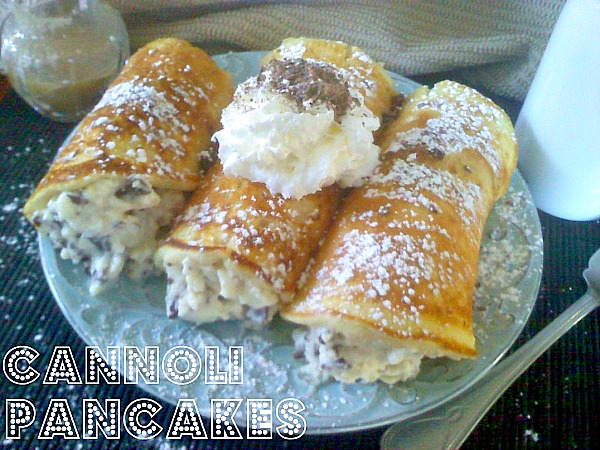 These delightful treats are the perfect balance between dessert and breakfast. A combination of mascarpone and ricotta cheeses, amaretto and chocolate bits that you usually find in traditional cannolis is combined with the rich, consistency of buttermilk pancakes. Oh Bite It even made a mascarpone syrup to compliment these sweet treats.
Source
4

S'mores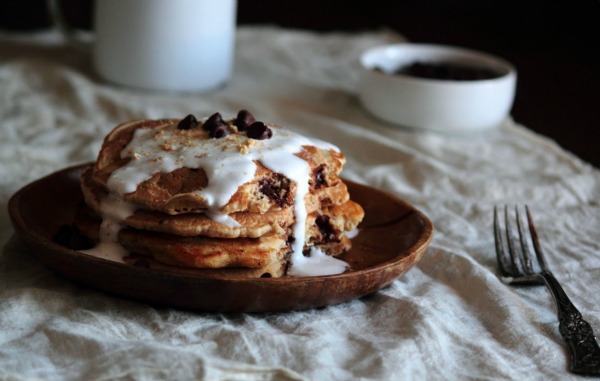 Would you like some more s'mores? I sure would! Thanks to Pastry Affair, now you can even enjoy the marshmallow and chocolate treats for breakfast.
Source
5

Rice Krispie Treat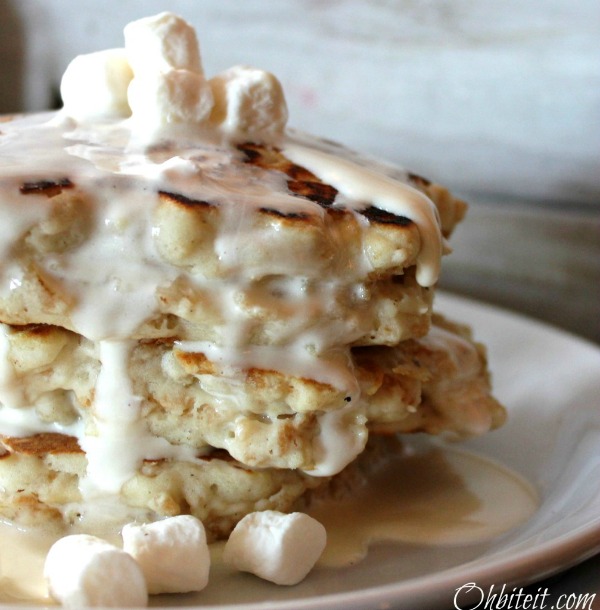 Here's another classic marshmallow-filled dish you can eat for breakfast – Rice Krispie Treats! The folks at Oh Bite It fill the batter with Rice Krispies to create a delightful crunch, and then cover the whole thing in mini marshmallows and a syrup of marshmallow fluff and butter for that sweet, buttery finish.
Source
6

Strawberry Shortcake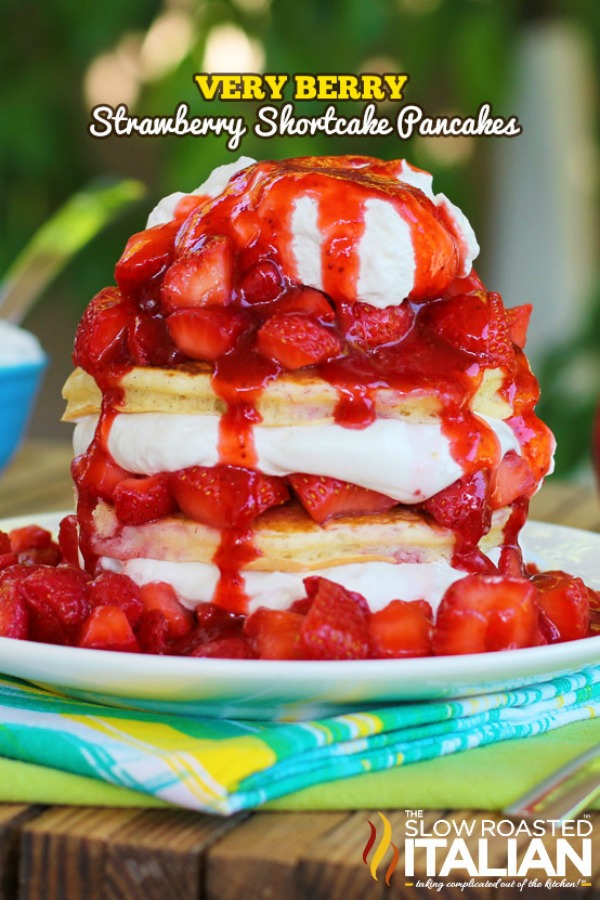 Piles of cake, strawberries and whipped cream are an ideal summertime snack, and these strawberry shortcake pancakes by The Slow Roasted Italian bring those classic flavors to your breakfast table.
Source
7

Boston Cream Pie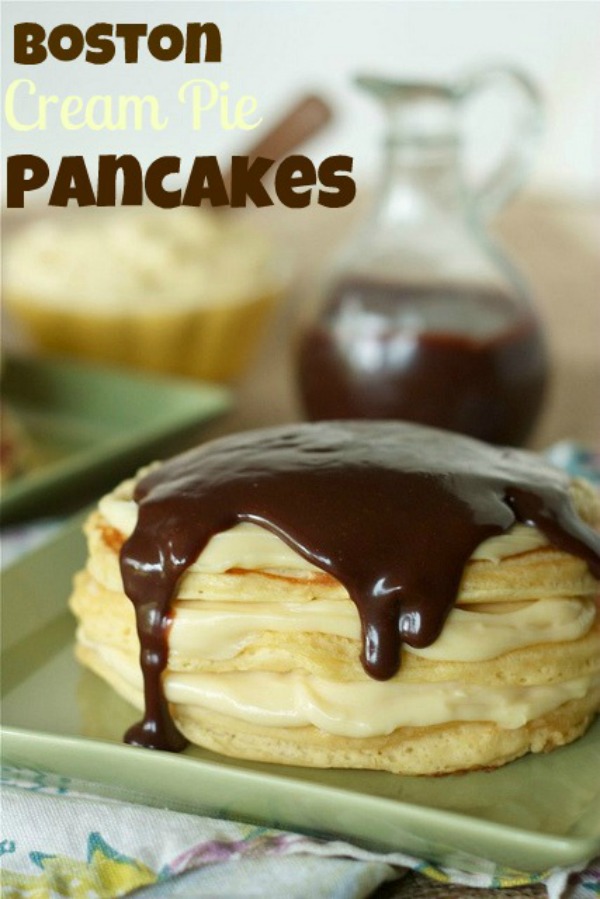 Custard and chocolate are always a good combo, but you can't generally grab a slice of pie for breakfast. Instead, layer your pancakes with tasty pastry cream and cover them with a rich chocolate ganache in place of frosting.
Source
8

Hostess Cupcakes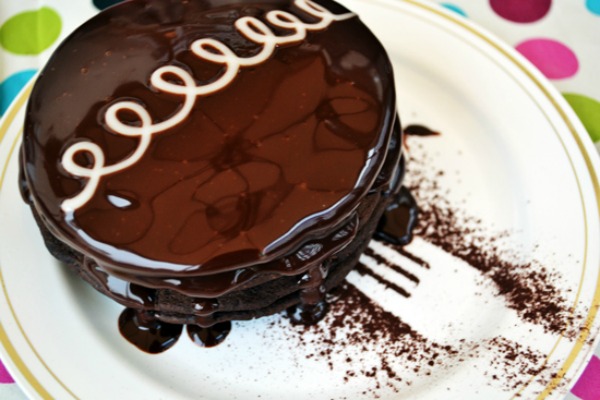 If you just can't get enough chocolate, then try these Hostess Cupcakes pancakes by Duhlicious. The recipe calls for chocolate pancakes, cream filling and chocolate topping.
Source
9Peanut Butter Cup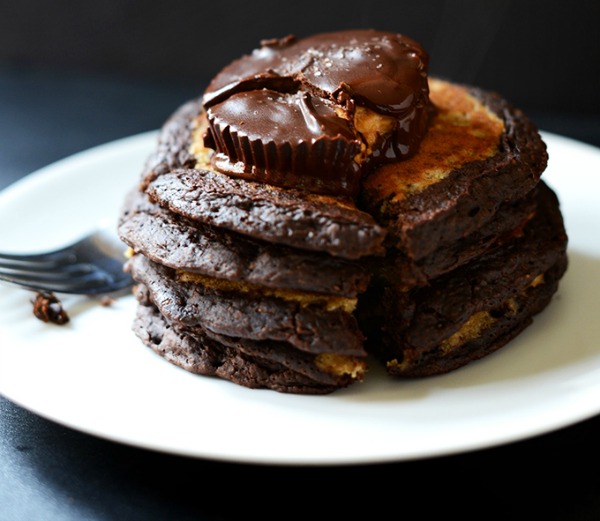 A lot of people turn their noses up at the idea of vegan, gluten-free anything, but if you show them these decadent peanut butter cup pancakes, they might just change their mind. Minimalist Baker created the recipe so it can be made "normal" with eggs and wheat flour, but if you ever want to try your hand at making something delicious that is actually good for you, this recipe is a great place to start.
Source
10

Oreos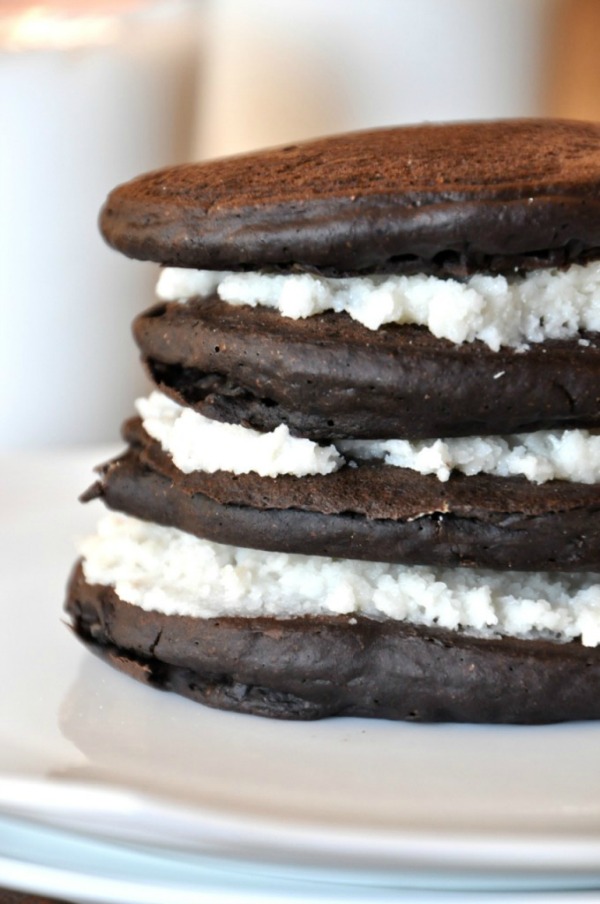 Double stuffed and served with a glass of milk is the perfect way to snack on Oreos, or their pancake counterpart. Like the peanut butter cup pancakes above, these treats are vegan, but then again, so are real Oreos and they are most certainly decadent and delicious.
Source
11

Pineapple Upside Down Cake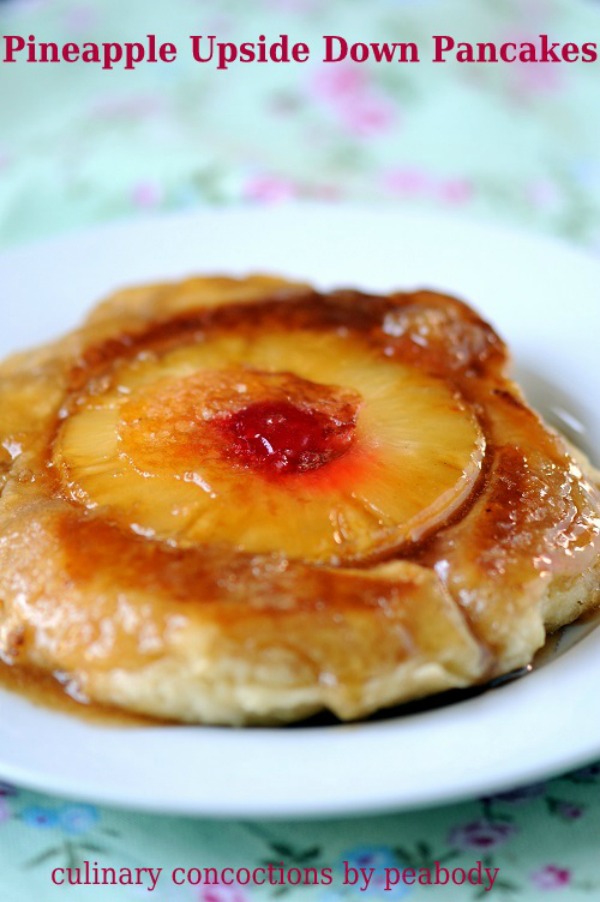 Another cake-inspired treat, pineapple upside down pancakes from Culinary Concoctions by Peabody are fairly easy to create. Just add brown sugar, rum and pineapple juice to butter when you start heating up the sauce pan, then put down a maraschino cherry and a ring of pineapple and pour the pancake batter on top.
Source
12

Black Forest Cake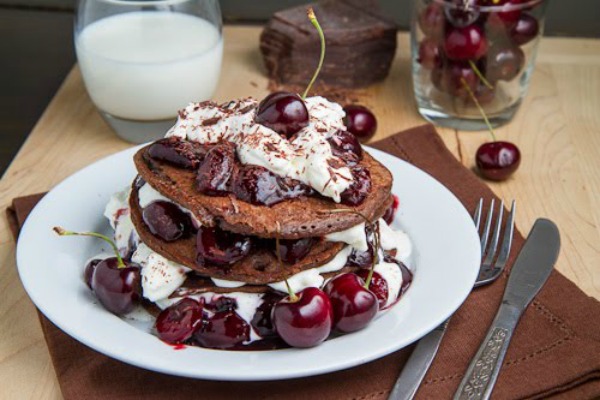 Black Forrest is chocolate cake soaked in cherry liquor and topped with with cherries, chocolate and whipped cream. Black Forest pancakes by Closet Cooking take the same concept and turn it into breakfast.
Source
13

Red Velvet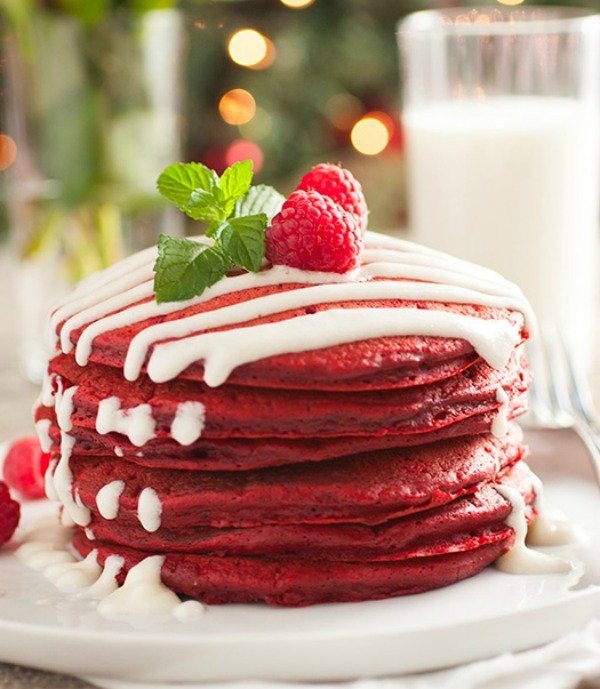 Red velvet cake with cream cheese frosting is a perfect treat for the person you love. These pancakes by Cooking Classy add the cocoa powder, red food coloring and cream cheese of the popular dessert to delicious pancakes.
Source
14

Cinnamon Roll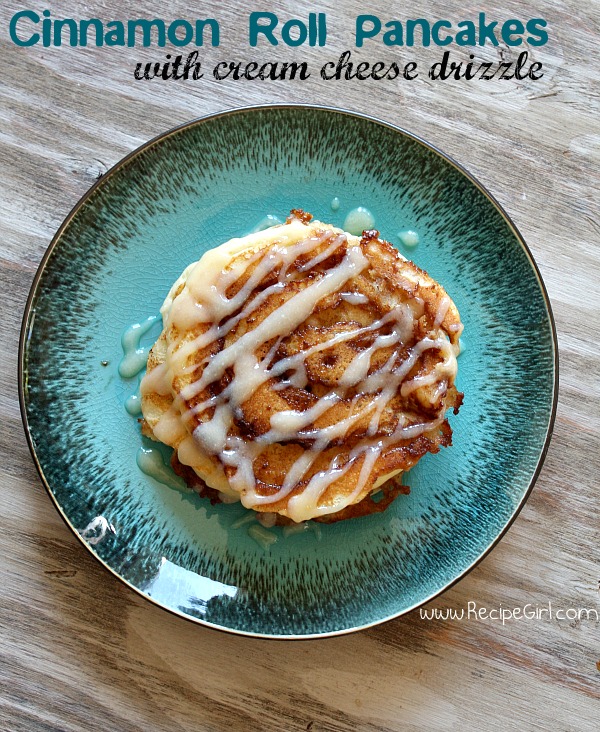 To perfect a great-looking cinnamon roll pancake, swirl in the cinnamon filling along the top of the pancake as it is cooking. Of course, even if you make a few mistakes in copying the instructions found on Recipe Girl, your failure will probably still be delicious.
Source
15

Bacon and Guinness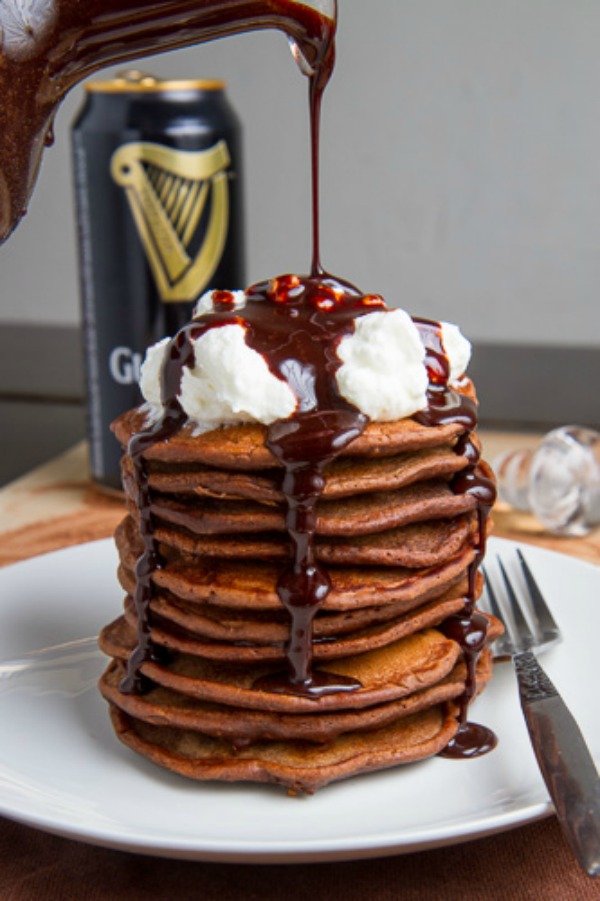 When Closet Cooking made a special pancake just for Saint Patrick's Day, they didn't stop with just adding beer and bacon to the batter. Instead, they stacked up the dark, beer-filled layers, covered them with a whipped cream "head," added Guinness chocolate syrup and topped the whole thing off with bacon crumbles.
Source
16

Mac N' Cheese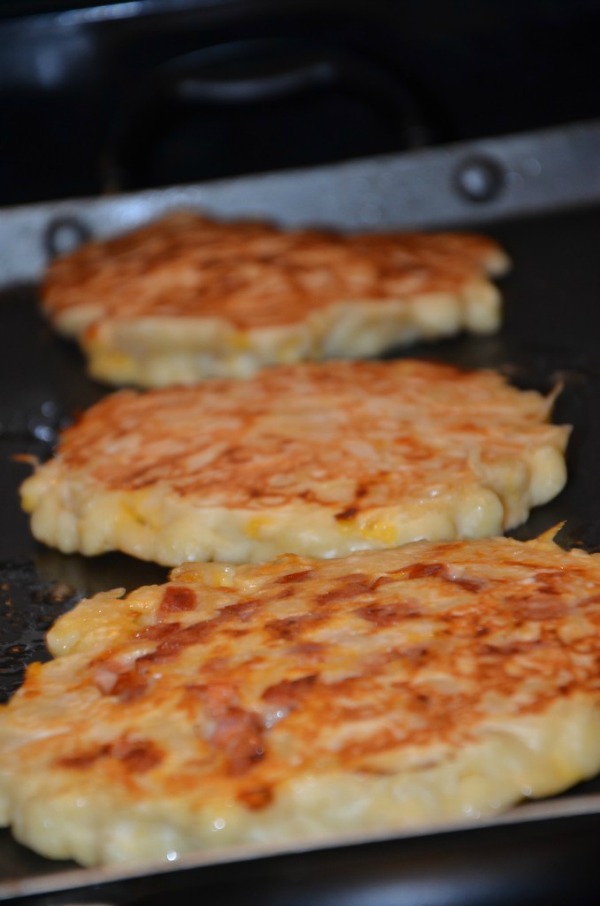 While some people have a sweet tooth, others lust after cheesy creations. These macaroni and cheese pancakes from Misc. Kitchen are perfect for those who like things a little more savory.
Source
Related Post viewed by other
10 Replies | Last update 3 weeks ago |
Last comment edwawhit
Thanks for the information god bless you

Pancakes is a delicacy for almost everyone, I like it too. This list includes a variety of bread by careers booster reviews based on recipes liked by everyone in the world.